We recently got a hold of some photos taken while we filmed some of the fight scenes for the movie Redbelt and decided to post a few.

Click on the images for a larger version.
Frank Trigg tapes Rico Chiapparelli as Renato Magno Preps
Renato getting in character for fight scene.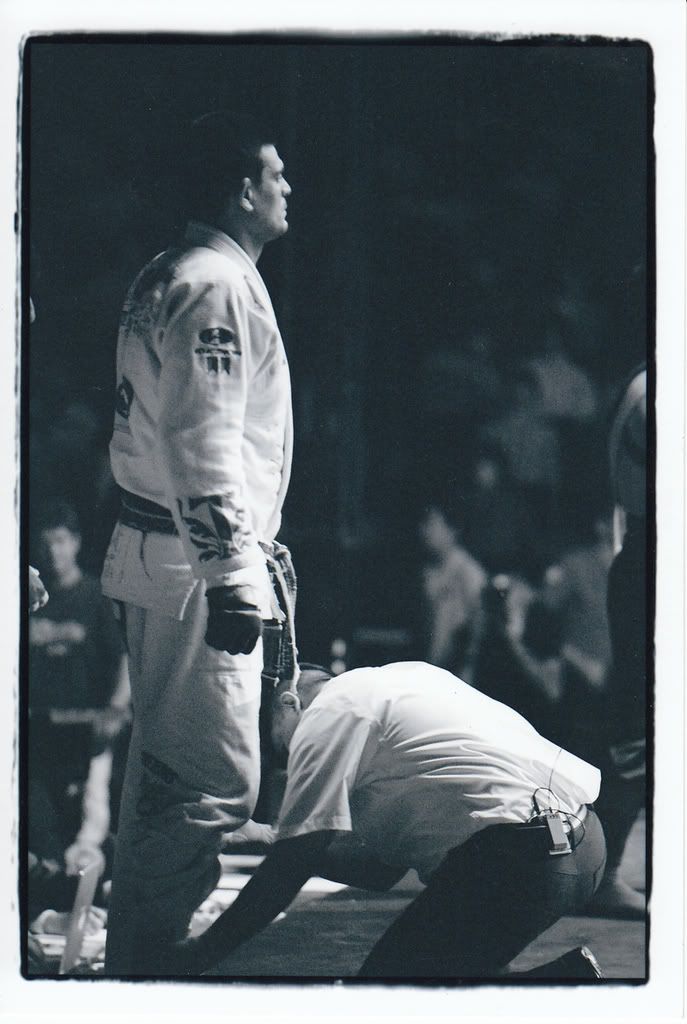 Renato in his Corner with El Mariachi and David Mamet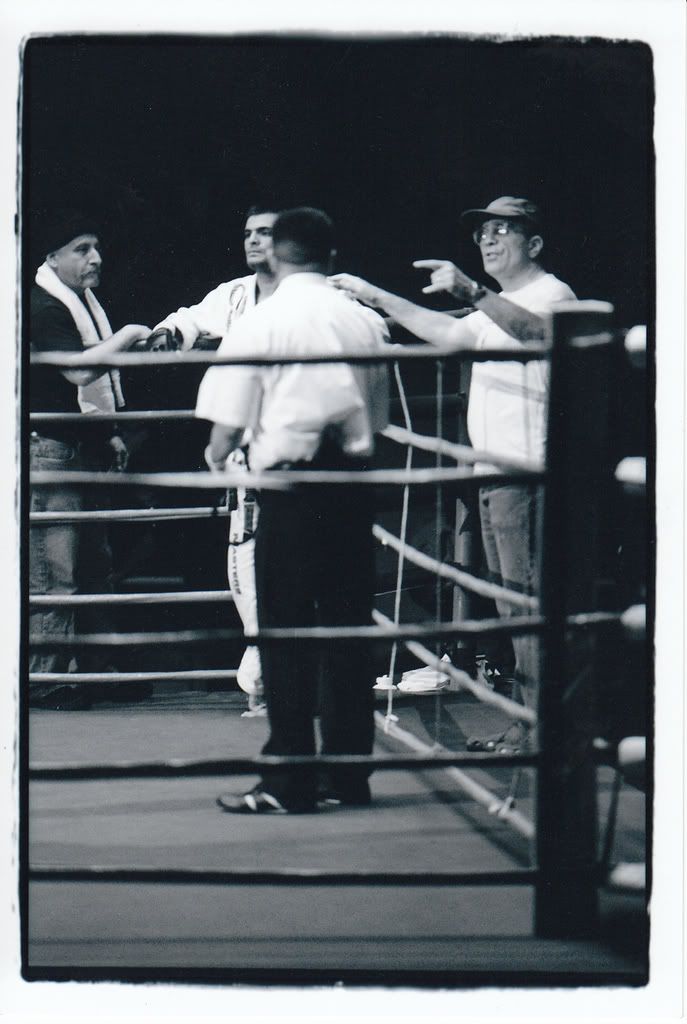 The Pre-Fight Ritual
Renato Magno vs Rico Chiapparelli fight scene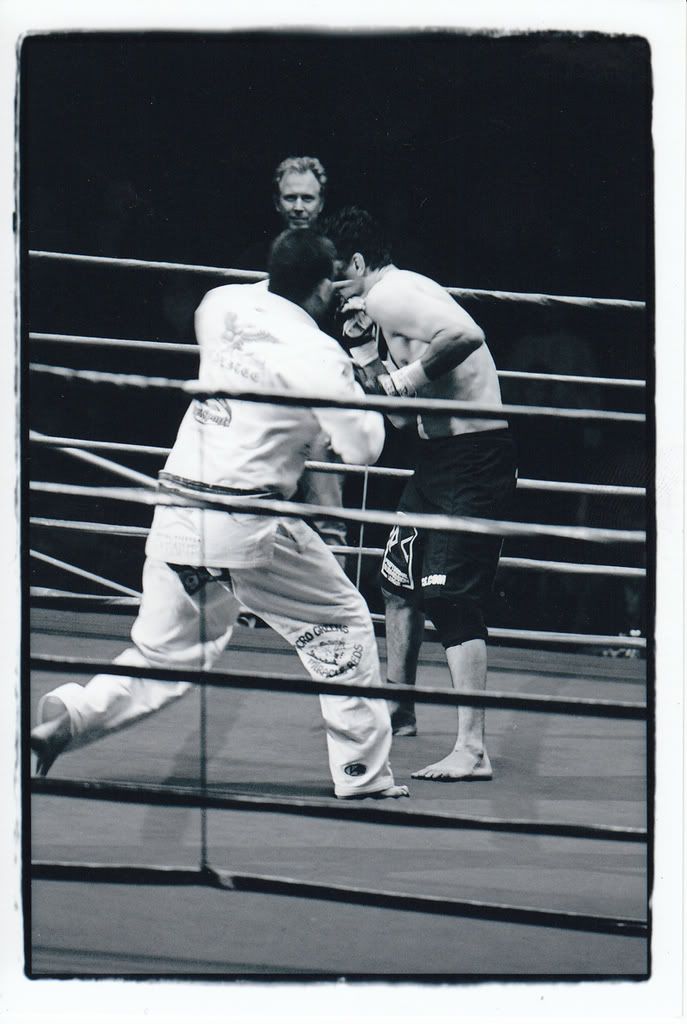 Renato, Randy Couture, and Rodrigo Santoro on the commentators set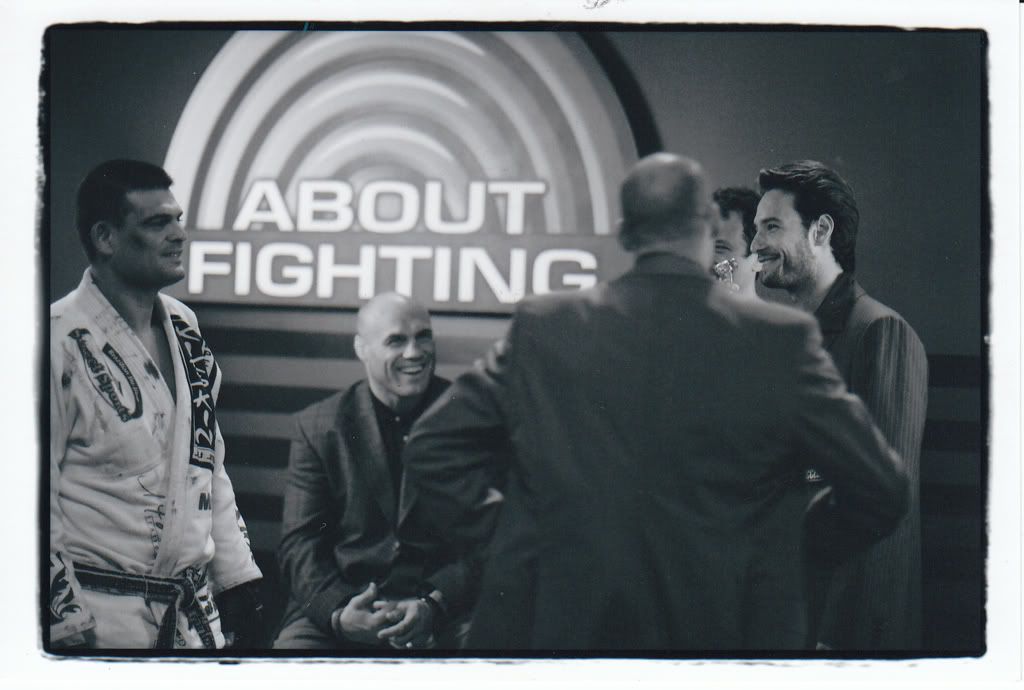 Renato overseeing fight rehearsals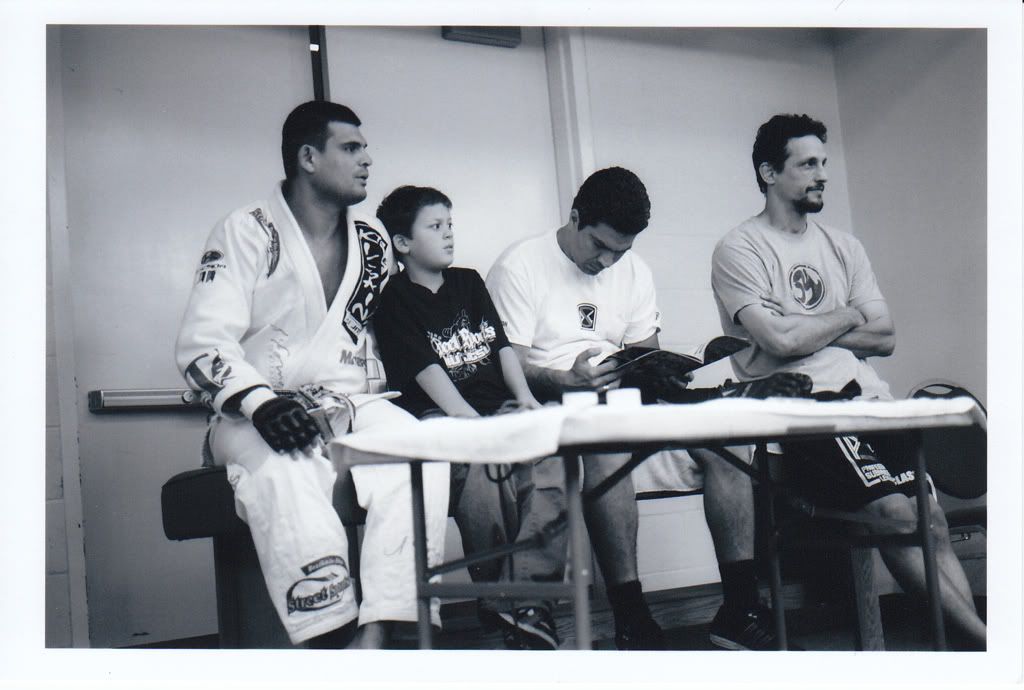 The actors go over the Redbelt Script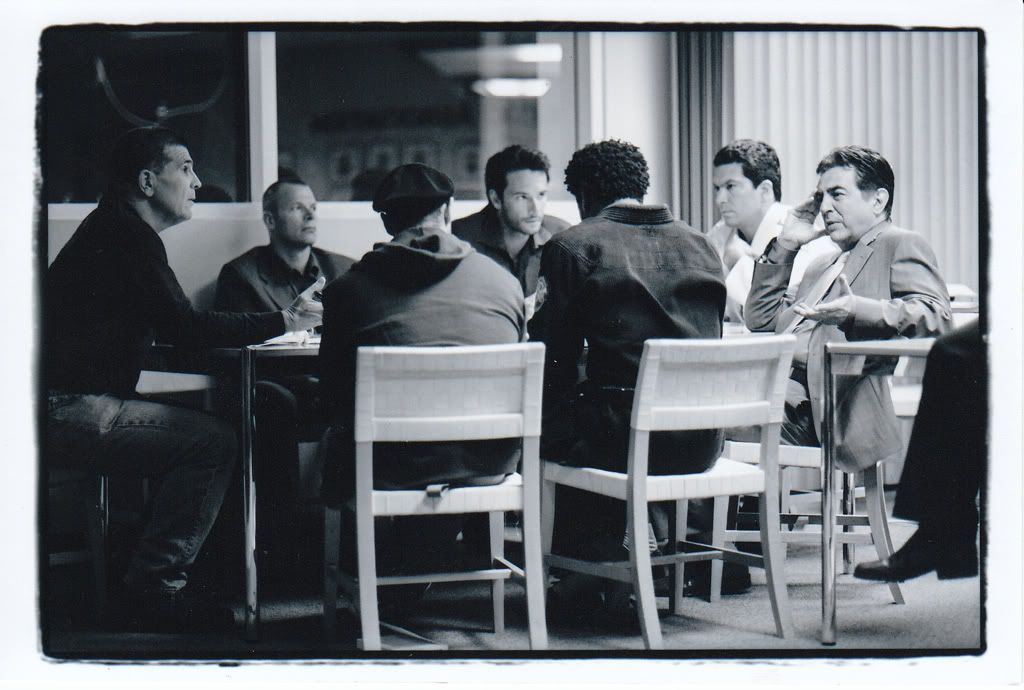 Chiwitel Ejiofor, Alice Braga and Renato Magno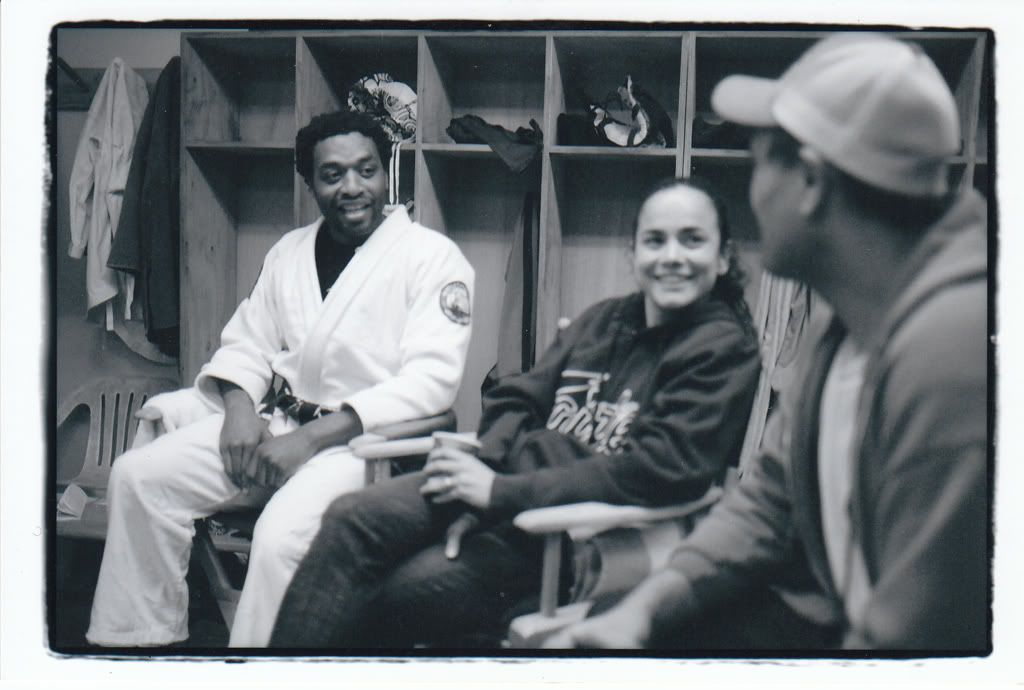 David Mamet and Renato Magno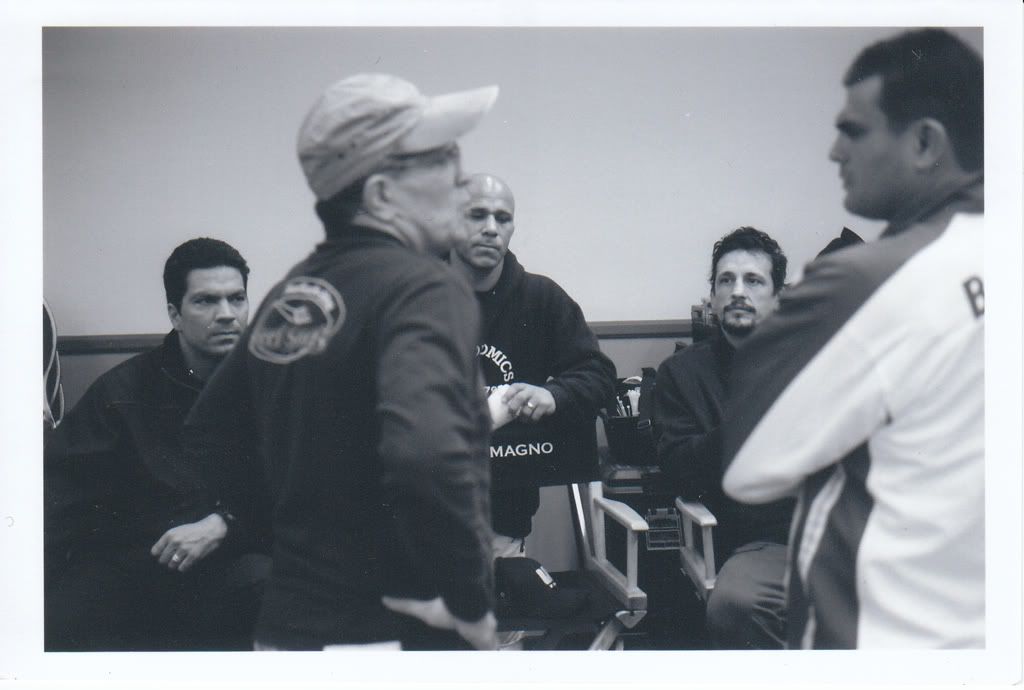 Renato Magno keeping Chiwitel in character